A different kind of indoor play combining education, imagination and so much fun your curious little people won't realise they are learning whilst they play.
Based in a century old industrial building on the banks of Sheffield & Tinsley Canal we have created a new and exciting child sized town complete with its own village green. Children love to play make believe. Our miniature version of a town has all the usual shops and businesses to inspire your child to get into character, to socialise and share whilst acting out real life roles.
Curious Kids Town isn't just for rainy day play. We have air conditioning to cope with our tropical Summers and huge windows let in heaps of natural light. Easily accessible by car and Supertram or we like the short walk along the banks of the canal. We are ten minutes from Victoria Quays – allow extra time depending on leg length!
Curious has been specifically designed with younger children in mind and comes with a warning for adults to 'mind your heads'!  We recognise that children learn and develop at different ages so please speak with us about how we can work with you to make Curious accessible for every child.
"Imagination is more important than knowledge. For knowledge is limited to all we now know and understand, while imagination embraces the entire world, and all there ever will be to know and understand."
Albert Einstein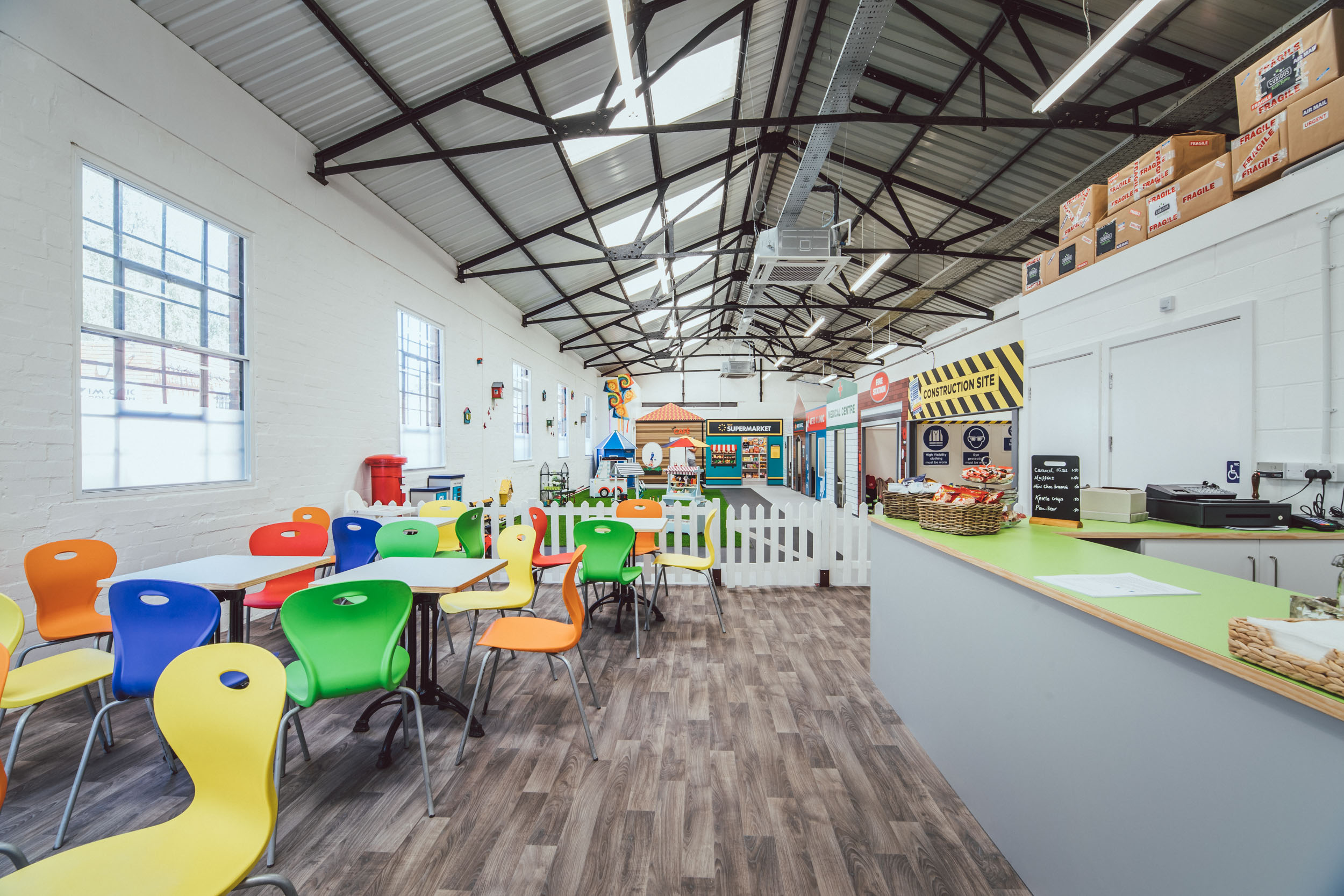 Pre-defined play sessions with fixed numbers allows each child to gain the maximum benefit to their visit whilst giving us bigger people time to re-set the town prior to the next arrival of Curious explorers.  We strongly advise booking online in advance.  You are welcome to just turn up but we cannot guarantee entry so encourage you to check availability before doing so.